Subject Line: Email Marketing is Not Dead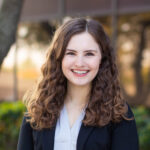 From the Desk of:
Lauren Jefferson
Co-Founder & CEO of FocusCopy
Houston, TX
Dear Reader, 
Contrary to popular belief, email marketing is not dead. 
As a millennial, I didn't believe it at first but then I found out why…
A lot of companies are moving away from, or at least not investing as much in, email marketing. But I argue that you need to spend more time on your email marketing communication strategy. 
Instagram. Facebook. LinkedIn. 
Followers are growing on those platforms. 
There's just 2.7 Billion people on Facebook alone. Staggering numbers. 
But what happens when those platforms are out of service due to technical situations? 
Or worse… Go away?
Unfortunately, all your followers, contacts, ad campaigns, and communication strategies are out the door and gone. 
All that money invested is gone. 
Basically a disaster waiting to happen… And it will happen eventually.
When you build an email list, your company owns it – not some tech giant in Silicon Valley. 
AND when you nurture your email list, market to them, follow-up strategically, and use it to communicate with your customers, you are going to be wildly more successful than relying on someone else to get the algorithm right. 
So when it comes to building your email marketing communication strategy, there are a couple things you want to avoid…
Sounding like a broken record that still doesn't connect to the reader…
Sending emails like Nigerian prince trying to give away a fortune…
Wasting money in systems without developing a strategy first…
Writing emails that continue to fall flat among your audience…
It is time to start building your email marketing communication strategy!
Building Your Email Marketing Communication Strategy
So, what does an email marketing communication strategy look like? 
It includes the following:
Why Choose FocusCopy Over Other Marketing Agencies?
What does copy have to do with email marketing?
Everything.
Without copy (high-converting copy), you risk sending spam messages that get you stuck in spam, impact your overall deliverability, or worse… You email provider could shut you down.
Sounds scary.
There's a whole host of laws, best practices, and strategies that goes into high-converting email marketing. 
I alone sent thousands – almost hundreds of thousands – of emails each month over the last 3 years. Every broadcast and campaign was met with challenges, adaptations, and complete overhauls. 
If you are interested in combining our email marketing services with our copywriting, then schedule a free discovery call to explore your potential. 
Who Is Our Email Marketing Communication Strategy For?
Our email marketing community strategy is for the following:
Email Marketing
Converts
Nurtures
Other Outsourced Marketing Services
Email Marketing Communication Strategy Client Case studies
Other Similar Services You May Be Interested In:
Connect your email marketing strategy with your other sales and marketing funnels. Build one that will convert and nurture. 
Take your email marketing strategy to the next level by implementing a lead generation strategy.
Drive followers on social media to interact, engage, and convert into paying customers with a social media copy strategy. 
Ready to work on your email marketing strategy? We're standing by for your message.